DNA Anti Aging Enzyme
Backed by scientific research, the range features Anti-Aging DNA Enzyme to protect damaged DNA from UV exposure and pollutants. Working to protect and restore cells, to ultimately reduce the appearance of fine lines, spots and wrinkles.

The D'Lumiere Esthetique skincare range was pioneered utilising learnings from the Nobel prize Winning science on DNA Repair Enzymes. Combining this innovative approach together with ingredients of super concentrated strengths, a new direction to attack the aging process was born.

The Anti Aging DNA enzyme is derived from plant extracts that protect and cover the nucleus, and cell of the plant. D'Lumiere Esthetique Skincare uses the method for skin absorption via products called liposomes, which are present in the D'Lumiere Esthetique Skincare range.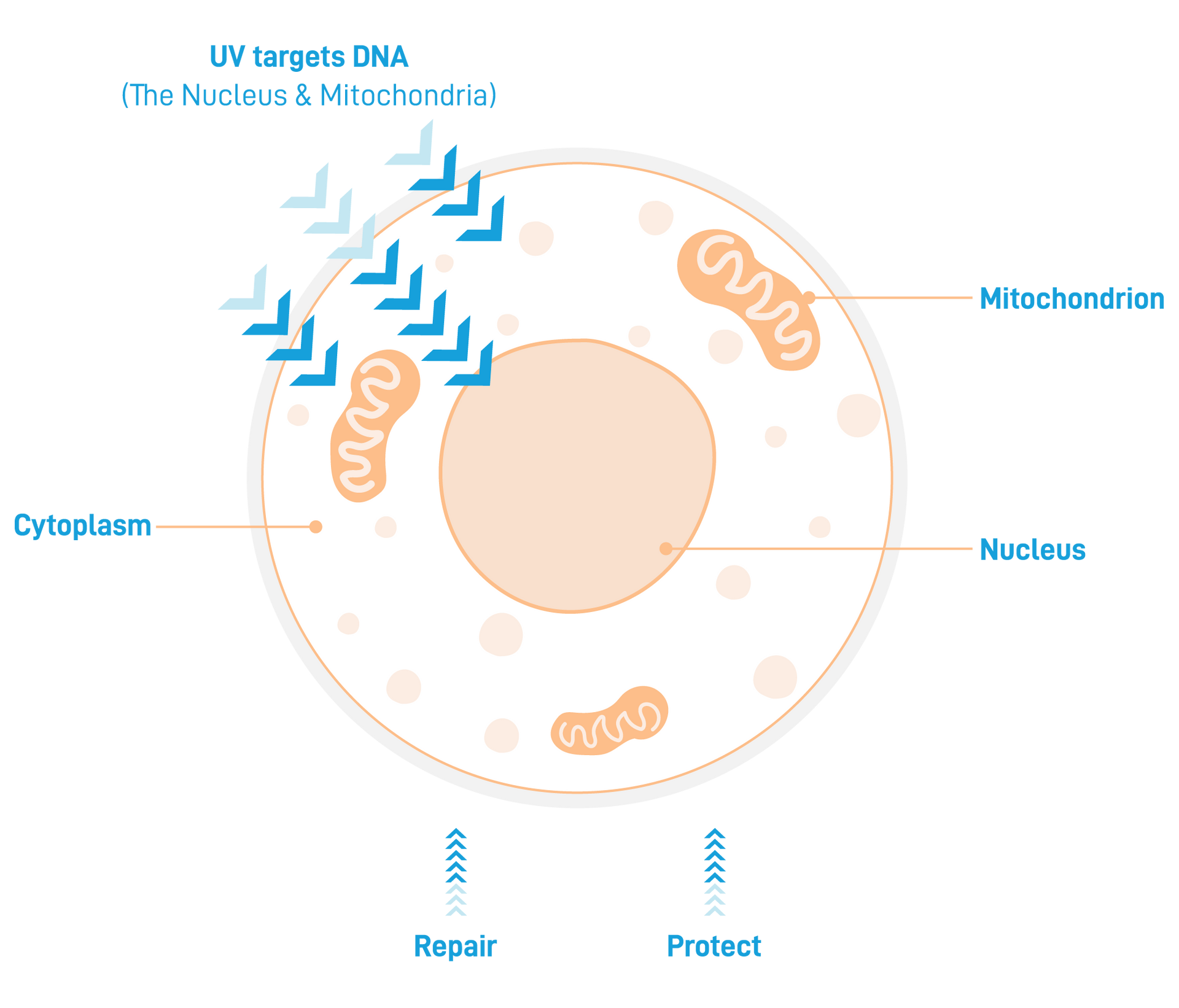 What Makes The D'Lumiere Esthetique Skincare Range So Unique?
D'Lumiere Esthetique Skincare contains a plant derived (Candle Tree) DNA extract as a product of nature to help protect the skin. We call it an Anti Aging DNA Enzyme.

Dermatologist and Scientists who study the skin have found evidence that the effect of UV sun damage and general skin aging, is in the DNA genetic code found in cells at a microscopic level.

The sun causes an oxidative stress, with the release of free radicals that damage the epidermis and dermis layers of the skin - accelerating wrinkles, less elasticity, and skin texture / tone. The anti aging DNA enzyme together with highly concentrated scientifically proven actives give quick and noticeable skin improvement.

Our products are Australian made, for the Australian sun, as this can cause some of the most severe UV exposure and skin damage on a cellular level.

Our range of expertise, research, and results is what makes our skincare range trusted and sought after as a leader in anti aging.